Source Code Asia Sdn Bhd is a dynamic company with the expertise in the field of distributing and support of building engineering product. Established in 2003, many of its products serve to protect and sustain both establishments and their inhabitants.
The products that we carry caters for HVAC, Plumbing and fire alarm system Malaysia, such as PIBCV, Digital Water Meter, Smoke Detector Malaysia and many other engineering products. Our aim is to provide the best fire alarm system, automation, and metering solution products to ensure safety and efficiency with a wide variety of high-quality products.
Whether it be a mall, stadium, airport, or office, safety is a number one priority for every building to SCA Malaysia. Accidents are inevitable everywhere, and we believe it is ideal for people to always prepare safety mechanics to prevent these accidents. Causes can vary from failing structural stability and faulty equipment to human errors, and once an accident happens, it may continue building up possible casualties without proper safety measures.
For this reason, SCA's primary mission is to prioritize safety to ensure that casualties are minimized and business remains intact even after an accident. Don't be shy in approaching SCA for help, for we will always provide the best advice on implementing life-saving fire alarm system, efficiency of HVAC and metering solutions.
SCA is determined to ensure that the safety of your building is well-equipped with high-quality and reliable equipment such as fire alarms, smoke detectors, fire sensors, HVAC drives, and many more.
The products that they provide are of the best quality as SCA is a distributor of several established companies including ABB, Belimo, Belven, Ploumeter, Siemens and Siterwell. We host our own online store that you can browse inside and shop by brand or types of equipment right here.
SCA is currently based in Kayu Ara Business Park in Petaling Jaya, Selangor.
SCA Malaysia provides a wide range of high-quality products & services for our clients, ranging from fire security systems to sensors and HVAC components. At SCA Malaysia, we believe that having a high-quality fire alarm system Malaysia is very important to ensure that your own firm and staff will be safe from dangerous, growing fire hazards when being alerted early enough to deal with the situation quickly.
Besides fire alarms, other similar products that we normally distribute are smoke detectors and linear heat detection. For sufficient ventilation and clean air, HVAC products are also distributed at your convenience. Below are some of the brands that we carry and which products we cater to.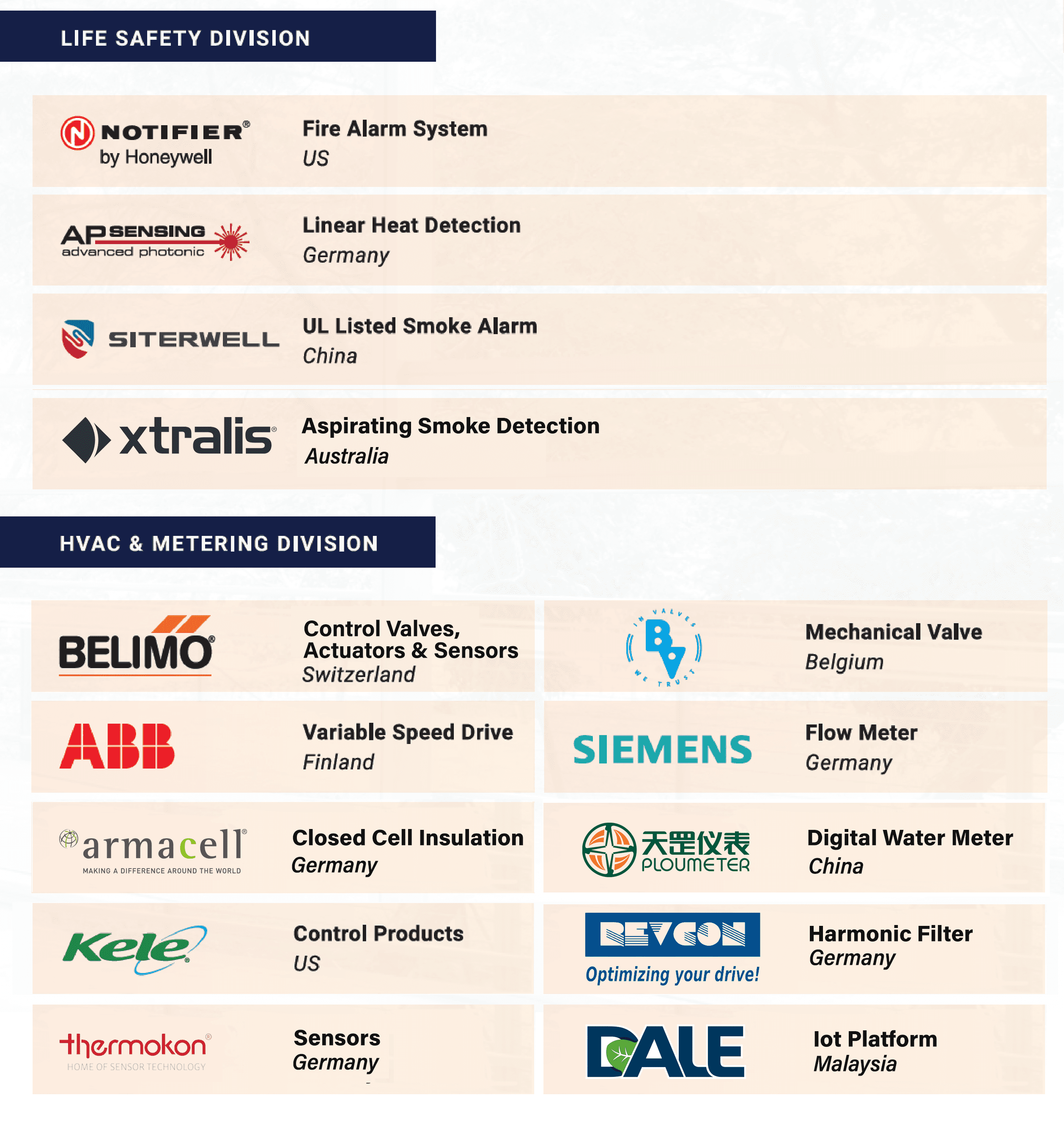 Linear Heat Detection
Germany

UL Listed Smoke Alarm
China

Aspirating Smoke Detection
Australia

Control Valves,
Actuators & Sensors
Switzerland


Variable Speed Drive
Finland


Closed Cell Insulation
Germany

Whether it is about fire protection Malaysia or ventilation in your own firm's headquarters, Source Code Asia Sdn Bhd is a distributor of various brands that offer the best quality products that align with SCA's field of focus. Since its founding year, SCA was already setting itself up in its distributing role starting with Belimo in 2003.
As of 2023, it partnered with eight more global brands and thus distributed their respective products for customers to purchase in its own online shop, SCAonline. The countries that the brands originate from are the US, Germany, China, Belgium, Switzerland and Finland.
Every brand distributed by SCA is reputable, with a few including Honeywell and Siemens being multinational corporations that can be considered as blue chip stock corporations too. With these brands, you can trust that you will always be able to equip and protect your own business with top quality engineering systems.
As a bonus, you can also browse by brand in SCAonline should you happen to have a preference for one or more of the featured brands.