Source Code Asia (SCA) in cooperation with Belimo Malaysia held a 'seminarathon' within Peninsular Malaysia!
SCA organized a half-day seminar with the topic 'Achieving Energy Savings in Building HVAC System' at Malacca, Johor, and Penang. The seminar introduced the Belimo's new technologies can reduce energy consumption and improve system design and application.
One of the main topics discussed in the seminar was the Pressure Independent Control Valve (PICV). The valve is designed to maintain constant flow rate despite the changes in pressure or temperature. By eliminating the need for manual adjustments, the PICV can help HVAC systems operate more efficiently and consistently.
In addition, another technology discussed was the Energy Valve (EV). This intelligent Energy valve actively monitors and controls the flow of water in a heating or cooling system. The EVs can use real-time data to optimize HVAC system performance and reduce energy usage.
Other than that, the ZoneEase VAV controller is a new type of VAV controller that can improve HVAC system efficiency and comfort. The ZoneEase VAV Box actively provides precise temperature and airflow control for each zone in a building. It allows for greater energy savings and occupant comfort.
Besides, the built-in Zone Ease VAV controller is ease of testing and commissioning via mobile phone thru the free Belimo ZoneEase mobile apps. Meanwhile, it also comes with the highly innovative NFC technology. As a result, with the help of the NFC function, contractors/ consultants/ facilities managers will have the ease of accessing the information on the VAV controller within eye level, without climbing up the ceiling to check the status of the ZoneEase controller.
Overall, the seminar was an eye-opening experience for many attendees, who were eager to learn about new technologies that could help them achieve their energy savings goals. In a word, by embracing these innovative HVAC solutions, buildings in Peninsular Malaysia can reduce their environmental impact, lower operating costs, and create more comfortable and sustainable spaces for their occupants.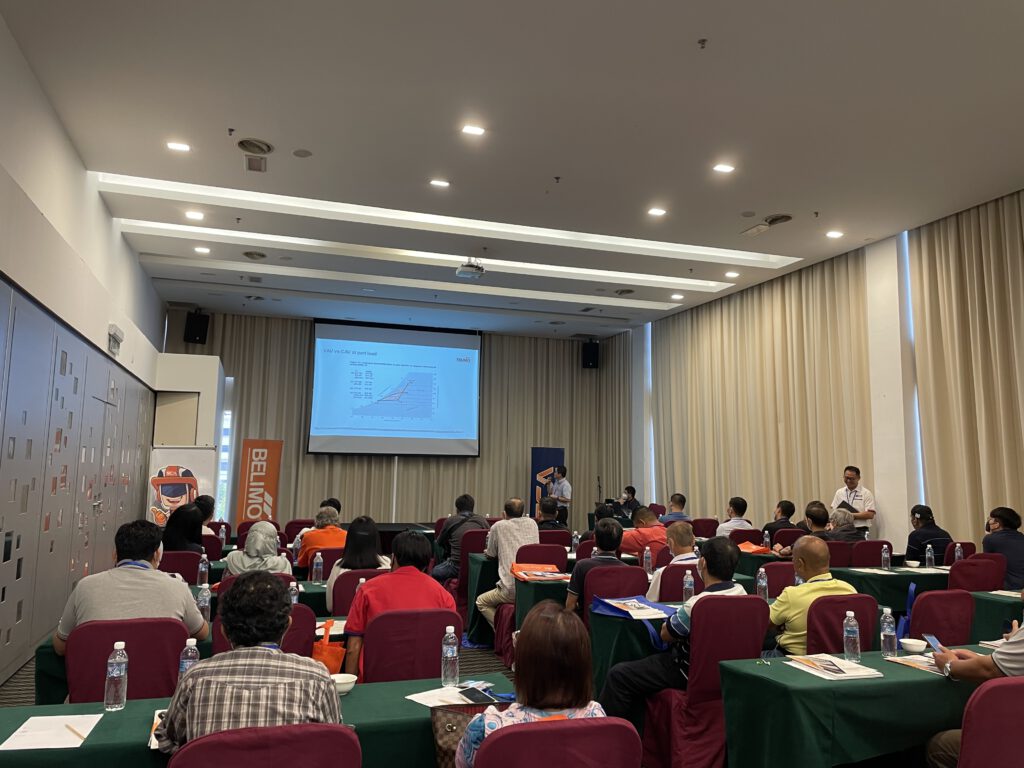 Kings Green Hotel @ Malacca
Renaissance Johor Bahru Hotel @ Johor
Eastern & Oriental Hotel @ Penang